The path to becoming a Doctor of Podiatric medicine starts in undergraduate school with courses in biology, chemistry, and anatomy. From there, students apply for four years of specialized education at a school or college of podiatric medicine. After graduation, they spend three years in a clinical residency before becoming a DPM.
Doctors of Podiatric Medicine study and train for seven years to acquire the specialized expertise necessary to help patients suffering from foot and ankle pain.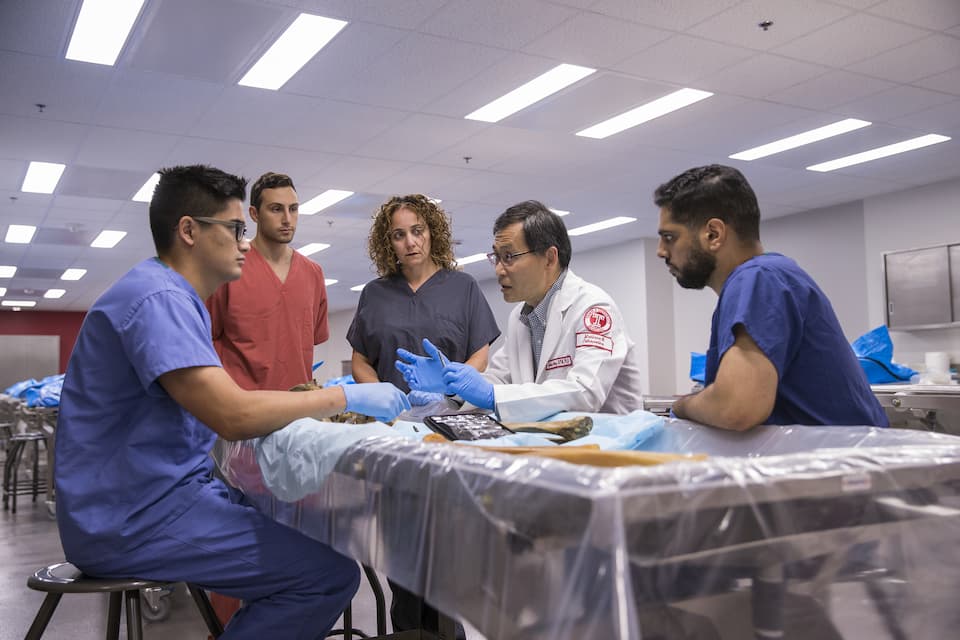 Start the journey into podiatric medicine
During undergrad, candidates will need to complete at least three years (90 semester hours or the equivalent) at an accredited institution. Within those hours, each of the 11 schools and colleges of podiatric medicine have specific course requirements for applicants. All schools and colleges of podiatric medicine require applicants to have completed biology, chemistry, organic chemistry, physics, and English. Find out more about the other specific requirements on our application page
Schools and colleges of podiatric medicine have a shared centralized application process administered by AACPMAS. All applicants complete the same application and submit it to as many schools and colleges as they wish via a centralized process.
Upcoming events

Location: Temple University School of Podiatric Medicine
Date: January 02-05, 2024

Location: Temple University School of Podiatric Medicine
Date: June 07-14, 2024