Now is one of the most exciting times for new podiatric physicians entering study and practice. With robust practice options available to graduates, young professionals can expect to change the lives of the patients they treat.
The human foot is a complex structure containing 26 bones, plus muscles, nerves, ligaments, and blood vessels, and is designed for balance and mobility.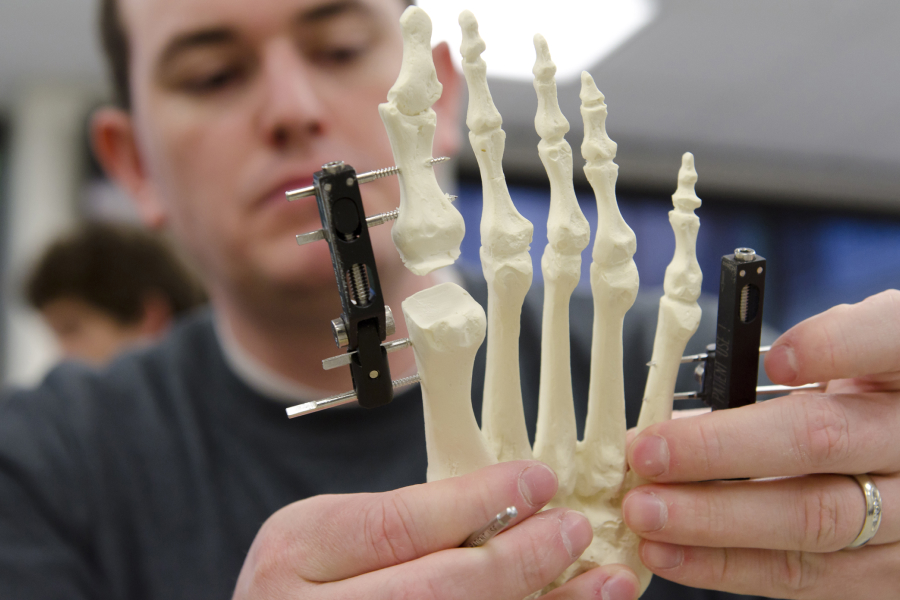 Studying podiatric medicine is the first step towards a great life
Most podiatric physicians choose podiatric medicine for its direct patient experience, work-life balance in a surgical specialty and the income potential in a healthcare occupation. US News and World Report lists Podiatry as #13 on their list of best paid professions.
Many podiatrists will be able to set their own hours but many also choose to work evenings and weekends to accommodate their patients. Podiatrists who are affiliated with hospitals or clinics generally have an on-call schedule, where they respond to all lower extremity related emergencies.
There are approximately 18,000 practicing podiatrists in the United States according to the APMA. With as many as 80% of adults experiencing foot pain at some point in their lives, there are nearly 20,000 potential patients per practicing podiatrist!
According to the American College of Foot and Ankle Surgeons, doctors of podiatric medicine in the US enjoy a median annual pay of $225,000 with the average DPM working just over 40 hours per week.
You can learn more about the life of a DPM by getting matched with a mentor and shadowing a practicing DPM. Watch a DPM at work and then ask them about what it's like being a DPM outside of work to find out if this career is right for you. Get matched with a DPM in your area at https://www.stepintopodiatry.com/